TYPE 1 BARRICADE (2)08"X24"TOP&(2)6"X24"LOW M.NS.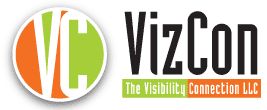 Detailed Description
TYPE 1 BARRICADE (2)08"X24" TOP PANEL & (2)6"X24" LOWER PANEL 14 GAUGE METAL LEGS
TrafFix Metal Leg & Plastic Panel Barricades
35000 Series
The 35000 Series barricades, feature metal legs with High Impact (blow molded) panels. Now you can combine the strength of impact resistant plastic panels with traditional metal legs. These barricade components come together to form a more durable folding barricade.
NCHRP 350 accepted with standard or "D" cell barricade lights (NOT INCLUDED)
Meets MUTCD standards
Durable impact resistant plastic panels
Panels are recessed to protect reflective sheeting
Panels are reinforced to increase stiffness and reduce bending or warping
Steel legs available in white Painted or Galvanized finish
Choose from the following components...
Top Panel
8" × 24"
12" × 24"
Bottom Panel
6" × 24"
8" × 24"
Leg Thickness
14 gauge